Maybe the most valuable thing about SQL Cruise isn't the scheduled training itself. This is your chance to have open, honest, personal discussions about your career goals, your resume, your boss, or whatever else is on your mind, and have those discussions with people who've been there too. Break past the usual conference barriers, relax, and build friendships with people who really care about the community. The teaching doesn't end when the sessions do. That is what sets a SQL Cruise apart from other training opportunities.
Listed below are our Technical Leads for 2013. Not all Technical Leads will be scheduled for both SQL Cruises. Please visit our Training page for the schedule of which Technical Leads are scheduled for each SQL Cruise.
---
Do you want to get more SQL Server training with a side of fun, networking, and rejuvenation? Then join us in 2013 for SQL Cruise 2013!
---
Introducing the SQL Cruise 2013 Technical Leads
Tim Ford, B-Side Consulting/SQL Cruise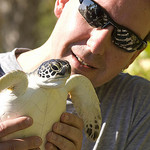 Tim Ford is the Lead Database Administrator and SQL Subject Matter Expert for Spectrum Health with over 13 years of experience in working with SQL Server. He is also the owner of SQL Cruise and enjoys taking vacation from one job so he can work on another that helps to foster the strength of the next generation of technology professionals.
Tim is also an author of articles for MSSQLTips.com, SQLServerCentral, and Simple-Talk.com. His first book, co-authored with Louis Davidson, Performance Tuning with Dynamic Management Views is widely available. He speaks routinely at SQL Saturdays across the United States and produced one of the most successful SQL Saturdays in Kalamazoo, MI.
He has been a volunteer leader within the Professional Association for SQL Server (PASS) since 2002 and presents their annual Quizbowl event in addition to serving on their Programming Committee and Editorial Committee. He has served proudly as the leader of the West Michigan SQL Server Users Group.
Credentials

MCSD, MVP, MCP

Links

Blog, Bio, LinkedIn Profile, MVP Profile, Klout, Twitter, Flickr
---
Buck Woody, Microsoft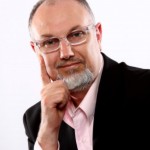 Buck Woody is a Senior Technical Specialist for Microsoft, working with enterprise-level clients to develop computing platform architecture solutions within their organizations. With over twenty-five years professional and practical experience in computer technology, he is also a popular speaker at TechEd, PASS and many other conferences; the author of over 500 articles and five books on databases; and teaches a Database Design course at the University of Washington.
Credentials

MCSE, MCDBA, MCP, MCIT, SAP BW310, SAP BW330

Links
---
Kevin Kline, SQL Sentry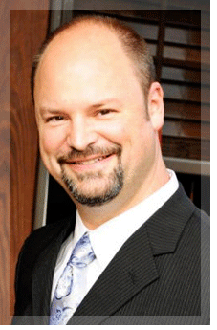 Kevin Kline is a renowned database expert and software industry veteran currently serving is the Director of Engineering Services at SQL Sentry, a leading vendor of database and business intelligence tools. A Microsoft SQL Server MVP since 2004, Kevin was a founding board member and former president of PASS. He has written or co-written eleven books including the best-selling SQL in a Nutshell. Kevin contributesmonthly columns to SQL Server Pro and DBTA magazines. Kevin is a noted trainer and thought leader on IT leadership skills, database management technology and practices, and SQL Server performance tuning and optimization. Kevin is a top-rated speaker at conferences worldwide such as Microsoft TechEd, the PASS Summit, DevTeach, Oracle OpenWorld, and SQL Connections. He tweets at #kekline and blogs at KevinEKline.com.
Credentials

Microsoft SQL Server MVP

Links
---
Stacia Misner, Data Inspirations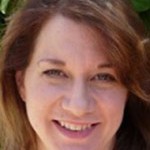 Stacia Misner has over 25 years of experience with improving business practices through technology and has been providing consulting and education services for Microsoft's business intelligence technologies since 2000. She founded Data Inspirations in 2006. Stacia is a SQL Server MVP, MCITP, MCTS, and a frequent speaker at technical conferences, including Professional Association for SQL Server (PASS) and SQL Server Magazine's Connections. She has over 12 years of experience in business intelligence architecture and implementation, data warehousing, OLAP, ETL, and reporting and analysis. During that time, Stacia has authored or co-authored multiple books about Microsoft business intelligence technologies.
Credentials

MCITP, MCTS, Microsoft SQL Server MVP

Links

Blog, Microsoft SQL Server MVP Profile, Linked-In Bio, Microsoft SSAS Maestro Profile
---
Allen White, UpSearch Technology Services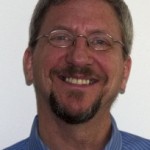 Allen is a Practice Manager for Upsearch Technology Services in Northeast Ohio. He's spent over 35 years in IT and has been using SQL Server since 1992 and is certified MCITP in SQL Server and MCT. Allen has been awarded Microsoft's MVP Award for the last five years. He's President of the Ohio North SQL Server User's Group and maintains a blog at http://sqlblog.com/blogs/allen_white/default.aspx.
Credentials

MCITP:DBA, MCITP:DBD (SQL 2005), MCT, Microsoft SQL Server MVP

Links
---
Aaron Bertrand, SQL Sentry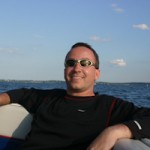 I thoroughly enjoy my position as Senior Consultant for SQL Sentry, makers of Performance Advisor, Event Manager and the free Plan Explorer – all tools geared to helping customers get the most out of SQL Server.
I have been working with SQL Server for 15 years, and do my best to share my knowledge and experience with the community via sqlblog.com, speaking at dozens of community events, and answering questions in online forums and through the twitter hashtag #sqlhelp.
I have twice been a presenter on prior SQLCruises. I love the different and unique atmosphere, the camaraderie it inherently promotes, and the fact that you are quickly not "at a training session" but rather "learning about SQL Server with, and from, a bunch of new friends."
Credentials

Microsoft SQL Server MVP

Links
---
Sean McCown, Baylor Healthcare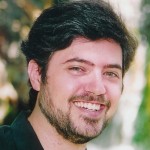 Sean McCown is a Microsoft Certified Master in SQL Server 2008. He is also a SQL Server MVP with over 15yrs experience in databases. Sean is also founder and co-owner of the renowned website MidnightDBA.com where he records free SQL Server training videos and co-hosts the popular webshow, DBAs@Midnight.
Credentials

Microsoft SQL Server MVP, Microsoft SQL Server 2008 Certified Master (MCM)

Links
---
Ryan Adams, Verizon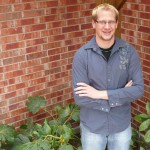 Ryan has worked for a Fortune 100 company for 14 years. He is the sole SQL Server DBA for his group. His primary focus is database design and performance, but also works with SSRS and SSIS. He enjoys being involved in the SQL community and serves on the Board of Directors for the North Texas SQL Server User Group and the PASS Performance Virtual Chapter. He also serves as a Regional Mentor for PASS.
Credentials

MCP, MCSA, MCSE, MCDBA, MCTS, MCITP

Links
---
Neil Hambly, SQLnextSteps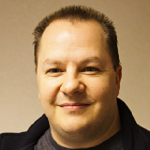 Neil Hambly is an SQL professional with 14 years' experience, having 1st worked with SQL Server in Version 6.5 those through to SQL 2012. Neil has held key database positions at major organizations (BBC, ABN AMRO, and Accenture) and a few smaller companies with roles in both DBA & Developer camps. He's currently works as a Database Architect at MDSL, and is founder of a new SQL Consultancy "SQLnextSteps". A regular speaker at SQL Conferences, also he is the SQL London PASS Chapter leader (UK), Neil can frequently be found at UK and international SQL events, he also share his SQL insight via his blog, Twitter, and LinkedIn. When not presenting or organizing UG events, Neil is often found nose deep in SQL Books or playing in his labs as he studies for the SQL Server 2008 MCM certification.
Credentials

MCITP DBA | DEV 2008 + SQL 2012 exams

Links
---
---
Do you want to get more SQL Server training with a side of fun, networking, and rejuvenation? Then join us in 2013 for SQL Cruise 2013!
---