Are you interested in SQL Server training with a twist?
Do you wish you could have some time one-on-one time with the SQL Server Professional presenting technical sessions in conventional settings only to find yourself competing for 30 frantic seconds alone while being elbowed in the back by a classroom full of students as she is trying to pack up before the next presenter takes the stage?
Do you have questions for leaders in the SQL community that don't fit well into 140 character Tweets and forum posts that are hard to follow once more than a few people begin posting conflicting comments?
Do you wish you had some one-on-one time with proven consultants with decades of experience in database administration, business intelligence, professional development and management but can't afford the high hourly rates or negotiations through your budgeting system?
What if there was an option for training that allowed you to still get top-tier SQL Server technical training along with networking sessions devoted to leadership, communication, and problem-solving soft-skills?
What if this alternative for training also included the ability to spend down-time periods in one-on-one or small group discussions with those leading the sessions – leaders, consultants, mentors all with decades of experience and the credentials to support the experience?
What if all of this took place in a location where you could focus on the content and the experience without the distractions of the internet and online social networking; requiring attendees to focus and participate when in class?
What if this all took place in a relaxing, yet professional classroom setting at a facility that provided for room and board at a fraction of what you would expect for conventional SQL Server training?
This option exists now and it's called SQL Cruise.
We will be offering two cruises in 2013
Miami and the Eastern Caribbean – January 26, 2013 – February 2, 2013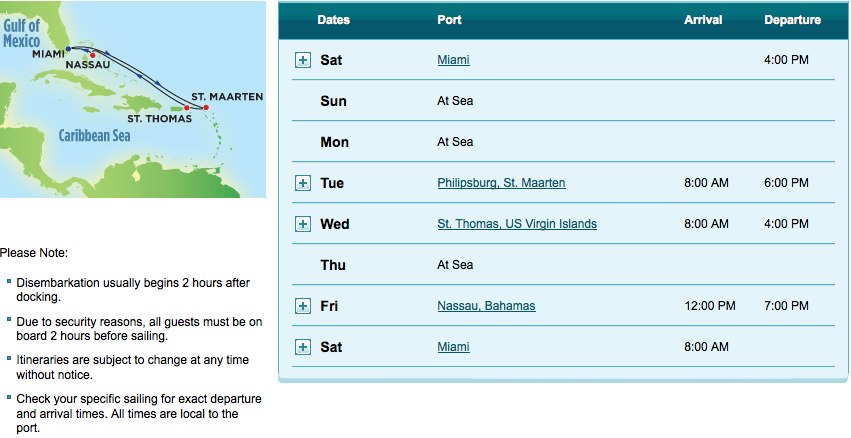 Alaska – May 25, 2013 – June 1, 2013*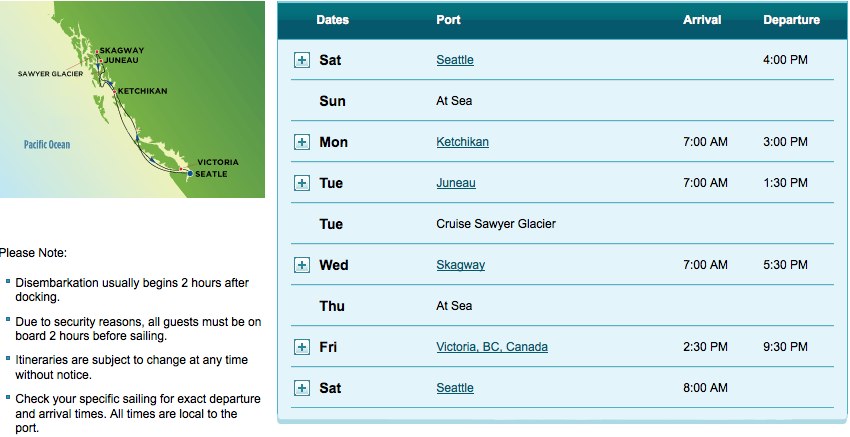 *There will be a SQL Cruise Bon Voyage event the day prior to the Alaska sailing.  It is strongly encouraged for you to attend this initial event.  Please take this into consideration when booking travel arrangements.
SQL Cruise 2013 Training Lineup and Technical Lead Information
While the itineraries for the cruises will be the same as in 2012, the training will be entirely new.  Please be sure to visit our Training page to get full details on the workshops and sessions being offered for each of our 2013 SQL Cruises. Detailed bios of our Technical Leads as well as links and certification information for each of these Experts are available on our Trainers page.
SQL Cruise 2013 Registration Details
Cost for SQL Cruise registration for the 2013 events is $1395.00 USD.
Stateroom cost are additional and instructions for booking those through our dedicated NCL Cruise Consultant are located on the Registration Page.  All stateroom bookings must be done through this process.  Staterooms range in cost for these two cruises from between $899.00 and up based upon double occupancy.  There are studio staterooms on the Norwegian Epic (for the Miami cruise) that are single occupancy.
Please visit the SQL Cruise Registration Page for complete details and follow SQL Cruise on Twitter as @SQLCruise for news and updates on our training events.
We are looking forward to seeing you in 2013 aboard the NCL Epic and NCL Jewel!