Maybe the most valuable thing about SQL Cruise isn't the scheduled training itself.  This is your chance to have open, honest, personal discussions about your career goals, your resume, your boss, or whatever else is on your mind, and have those discussions with people who've been there too.  Break past the usual conference barriers, relax, and build friendships with people who really care about the community.  The teaching doesn't end when the sessions do.  That is what sets a SQL Cruise apart from other training opportunities.
Interested?  Join us on our next cruise.

Tim Ford is the Lead Database Administrator and SQL Subject Matter Expert for Spectrum Health with over 12 years of experience in working with SQL Server.  He is also the owner of SQL Cruise and enjoys taking vacation from one job so he can work on another that helps to foster the strength of the next generation of technology professionals.
Tim is also an author of articles for MSSQLTips.com, SQLServerCentral, and Simple-Talk.com.  His first book, co-authored with Louis Davidson, Performance Tuning with Dynamic Management Views is widely available.   He speaks routinely at SQL Saturdays across the United States and produced one of the most successful SQL Saturdays in Kalamazoo, MI.
He has been a volunteer leader within the Professional Association for SQL Server (PASS) since 2002 and presents their annual Quizbowl event in addition to serving on their Programming Committee and Editorial Committee. He has served proudly as the leader of the West Michigan SQL Server Users Group.
When on board the ship, look for Tim chasing the sun, looking for the perfect camera shot, or standing behind a podium.
Brent Ozar (Blog | @BrentO) SQL Cruise 2010 – 2011 – 2012
Brent is one of only a handful of Microsoft Certified Masters of SQL Server 2008 outside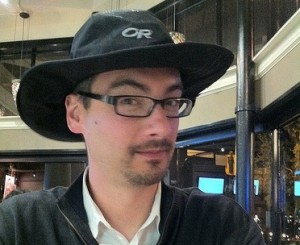 of Microsoft.  He's a SQL Server MVP and founder of Brent Ozar PLF.  He coauthored the book Professional SQL Server 2008 Internals and Troubleshooting.
Brent has conducted training sessions for the Professional Association for SQL Server (PASS), the SQL Server Worldwide User Group (SSWUG), and events around the world including Denmark, Germany, Switzerland, the United Kingdom, and more.  In 2009, his presentations were voted among the top 10 at the PASS Summit and won the Best in Show at the SSWUG Virtual Conference.
When on board the ship, Brent will be easy to spot – he'll be the tall guy carrying a margarita and a Macbook Pro covered in SQL Server stickers.
Aaron Bertrand (Blog | @abertrand) SQL Cruise 2011 – 2012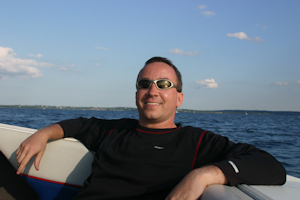 Aaron is a senior consultant for SQL Sentry, Inc., makers of performance monitoring and event management software for SQL Server, Analysis Services, and Windows. He has been blogging here at sqlblog.com since 2006, focusing on manageability, performance, and new features; has been a Microsoft MVP since 1997; tweets as @AaronBertrand; and speaks frequently at user group meetings and SQL Saturday events.
Grant Fritchey (Blog | @gfritchey) SQL Cruise 2011

Grant Fritchey, SQL Server MVP, works for Red Gate Software as Product Evangelist. In his time as a DBA and developer, he has worked at three failed dot–coms, a major consulting company, a global bank and an international insurance & engineering company. Grant volunteers for the Professional Association of SQL Server Users (PASS). He is the author of the books SQL Server Execution Plans (Simple-Talk) and SQL Server 2008 Query Performance Tuning Distilled (Apress). He is one of the founding officers of the Southern New England SQL Server Users Group (SNESSUG) and it's current president. He earned the nickname "The Scary DBA." He even has an official name plate, and displays it proudly.
Kevin Kline (Blog | @kekline) SQL Cruise 2011 – 2012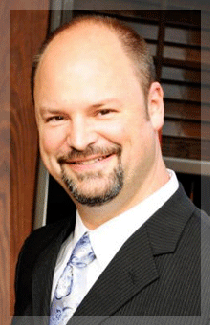 Kevin Kline is the Technical Strategy Manager for SQL Server Solutions at Quest Software, a leading provider of award winning tools for database management and application monitoring.  Kevin is a founding board member and former President of the international Professional Association for SQL Server (PASS) and frequently contributes to database technology magazines, web sites, and discussion forums.  He was the recipient of the PASS 2009 Lifetime Achievement award.  Read about it here.
Kevin writes monthly columns for Database Trends & Applications magazine and SQL Server Magazine.  Kevin also serves the community as an adviser to SQL Saturday education program as well as a curriculum adviser for both the University of Washington and Purdue University at Calumet in their IT and Computer Science departments.  His most popular book is SQL in a Nutshell (now in it's third edition) published by O'Reilly Media. Kevin is also author or co-author on seven other IT books, including Transact-SQL Programming, Database Benchmarking: A Practical Approach, and Professional SQL Server 2008 Relational Database Design and Optimization.
A top rated speaker, Kevin appears at international conferences like Microsoft TechEd, DevTeach, PASS, Microsoft IT Forum, SQL Connections, and the Best Practices Conference.  When Kevin isn't working on technology issues, he enjoys spending time with his wife Rachel, his four kids, his three stepkids, and his Basset Hound and Ginger Kitty.
Kendra Little (Blog | @little_kendra) SQL Cruise 2011 – 2012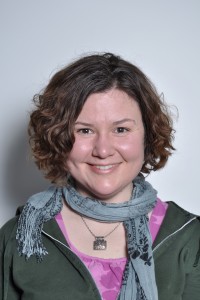 Kendra Little specializes in high availability and performance tuning of SQL Server. She is a founder of Brent Ozar PLF, LLC, a firm which provides tuning, training, and architectural consulting for SQL Server and storage subsystems. Kendra is a Microsoft Certified Master in SQL Server– the highest technical SQL Server certification available. She has extensive experience creating solutions for databases used by high transaction internet applications. Kendra regularly draws cartoons and free posters about her adventures with databases. Check them out at http://www.brentozar.com/posters/.
Jeremiah Peschka (Blog | @peschkaj) SQL Cruise 2011 – 2012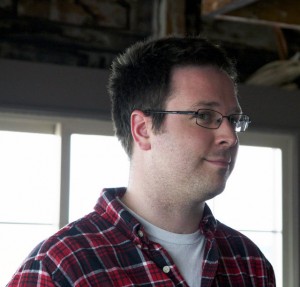 Jeremiah sees the magic in technology. He knows how to do things now, and he also knows how to think about possibilities. Jeremiah likes to imagine new kinds of indexes, new kinds of teams, new kinds of applications — this means when you need to reinvent something, or get unblocked, you should talk to Jeremiah.
I'm a consultant/manager/founder/
owner/whatever with Brent Ozar PLF. We do database and storage consulting. We can talk about your architecture. We can help you plan to grow around your current infrastructure or help you build a new one.I also enjoy writing descriptions about myself in the third person. 
Allen White (Blog | @SQLRunr) SQL Cruise 2012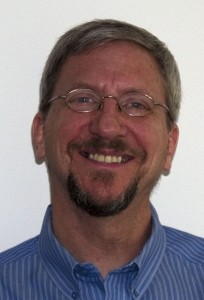 Allen is a Practice Manager for Upsearch Technology Services in Northeast Ohio. He's been working with SQL Server for almost 20 years, and with PowerShell for 5 years.  Allen has been awarded Microsoft's MVP Award for the last five years. He's President of the Ohio North SQL Server User's Group and maintains a blog at SQLBlog.com.
Robert Davis (Blog | @SQLSoldier) SQL Cruise 2012
Robert is a Sr. Product Consultant for Idera specializing in SQL Server. He has worked with SQL Server for more than 12 years as both a DBA and a SQL developer. He is a SQL Server 2008 Certified Master and was the Program Manager for the SQL Certified Master program in Microsoft Learning. Prior to that, Robert was a production DBA at Microsoft.
While at Microsoft, he was technical lead of the SQL Virtual Team within PQO (Product Quality & Online) Operations who provided SQL support to the engineering and operations teams in PQO. The team also provided SQL Server training to engineers and SQL professionals throughout Microsoft.
Robert was one of the founders of and site administrator for the PASS Virtual Chapter for Data Architecture. He was principal author of the book Pro SQL Server 2008 Mirroring (Apress), and he often speaks and presents at SQL Server events on a variety of topics.
He blogs about SQL Server topics at www.SQLSoldier.com and can be found on Twitter as @SQLSoldier.