Countdown to 100 Days
We are just 110 days from the next SQL Cruise and have selected our final Technical Leader and classroom sessions for SQL Cruise 2016.
Announcing Our Final Technical Leader for SQL Cruise 2016
Please welcome Jason Hall from SQL Sentry to our roster of 2016 Technical Leads!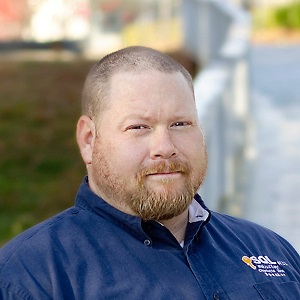 Jason has a depth of knowledge across multiple disciplines in information technology – more than any Technical Leader we've seen on SQL Cruise in our 5+ year history!  Not only is Jason an expert in Microsoft SQL Server but he also stacks quite a few letters after his name:
Microsoft Certified Systems Engineer
Microsoft Certified Solution Developer
Microsoft Certified Technology Specialist
Microsoft Certified Professional Developer
This means that he can see many sides of a performance issue and provide rational, reasoned options for a solution.
Jason will be presenting sessions covering tempdb:  its contention points, multi-faceted use, and tuning for performance.  His second session is a deep-dive into Plan Explorer which includes a surprise ending that only attendees are going to have access to!  More information about Jason's sessions and the other classroom sessions for the next SQL Cruise can be found on our sessions page.
SQL Cruise 2016: The World is Bigger than Just SQL Server
Jason's breadth of experience complements another of our Technical Leader's expertise nicely.  Also joining us again this year will be David Klee who brings his vast knowledge in not only SQL Server but storage, networking, and virtualization.  Matter of fact, SQL Cruise is stacking the deck this year with a broad range of expertise that spans not just SQL Server but ranges to the entire virtualized architecture stack, hardware and even Power BI!  Of course we also bring our mix of professional development topics to the ship with us.  SQL Cruise is not just about SQL – or technology.  It takes a well-rounded individual to survive and thrive in today's IT ecosystem and SQL Cruise has had some of its greatest success stories with rounding those sharp corners off of the "typical" IT employee; setting them on a course towards leadership and relevance that they – nor their organizations – had thought possible before joining us.
Office Hours
It's not just about the classroom time aboard SQL Cruise.  We have found over the years that our successes – and those of our former attendees come from the balance of classroom sessions and office hours which complement formal training.  Unlike standard technical conferences we plan for 30 minutes of discussion in our classes and require all Technical Leaders to attend each session to provide their own insights into what is being presented at the front of the room.  Outside of class we have dedicated Office Hours times to follow-up on the class discussions and how they apply to individual cases back on land for our attendees as well as free consulting time with our Technical Leaders for topics outside the scope of class discussion.  The consulting time in our Office Hours alone pays for the cost of the SQL Cruise event for you and your employees!
Fun for the Entire Family
It's not often that family and friends are encouraged to come to a technical conference.  SQL Cruise works hard to include everyone that comes with our attendees in the experience.  From games and networking events to port excursions with the group and dinners together you can be assured that your family will not be bored or lonely while you're in class and that you'll have plenty of opportunities to spend time with them on and off the ship!
Interested in coming to our only SQL Cruise event in 2016? Then register today while seats still remain.  Due to cruise ship stateroom availability we recommend booking your stateroom as soon as possible!