"SQL Cruise provides you with some of the best SQL Server training possible from some of the most knowledgeable SQL Server practitioners available. But more than that, SQLCruise is a fun way to learn! The great after-hours gatherings and activities make it easy to make new friends. And the unique setting will provide you with one of the most memorable experiences of your IT career."
– Kevin Kline, Technical Strategy Manager for Quest Software, Former SQL Cruiser, Author, Community Speaker, and Past President of the Professional Association for SQL Server (PASS)
Top Shelf SQL Server and Professional Development Training
What exactly should you expect on a SQL Cruise?  Well, you can expect MCM and MVP-led SQL Server or Professional Development training.  You can expect training by leaders within the SQL Server Community.  Previous and future trainers include Brent Ozar (web|twitter), Buck Woody (web|twitter), Tim Ford (web|twitter), Aaron Bertrand (web|twitter), Grant Fritchey (web|twitter), Kendra Little (web|twitter), and Jeremiah Peschka (web|twitter), Kevin Kline (web|twitter), Allen White (web|twitter), Stacia Misner (web|twitter), Sean McCown (web|twitter), Ryan Adams (web|twitter), and Neil Hambly (web|twitter).
| | | | |
| --- | --- | --- | --- |
| | | | |
| Tim Ford | Buck Woody | Stacia Misner | Aaron Bertrand |
| | | | |
| --- | --- | --- | --- |
| | | | |
| Allen White | Sean McCown | Ryan Adams | Neil Hambly |
| | | | |
| --- | --- | --- | --- |
| | | | |
| Grant Fritchey | Kevin Kline | Brent Ozar | Kendra Little |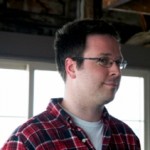 Jeremiah Peschka
Topics You Should Expect to Discuss
You can fully expect we will delve into many things SQL.  Performance tuning will be high on the hit list, followed by topics ranging from SAN configuration and implementation secrets your SAN Administrators don't tell you about, running SQL Server successfully in a virtual environment, changes in forthcoming versions of SQL Server, and tips for optimizing your performance as the SQL Professional making it all happen back on land.  You can also plan on professional development being a subject of much attention.  Not only do we cover it extensively in class, but it is a primary thread running though our networking and down time.  Splitting into small groups or one-on-one sessions is always an eventuality on a SQL Cruise.  No topic is truly off the table.  Is it any wonder so many of our SQL Cruise Alumni have gone on to do great things?  We can boast we have Alumni Cruisers that are now established Speakers in the SQL Community; providing sessions at SQL Saturdays across the world and the annual Professional Association for SQL Server Community Summit?  They've gone on to vastly improve their value at current employers or have moved on to bigger and better things elsewhere.  We even have an Alum now working for The President of the United States of America!
| | | | |
| --- | --- | --- | --- |
| | | | |
| SQL Cruise 2010 Class | One-on-One Time | MVP Participation | Dialog Expected |
| | | | |
| --- | --- | --- | --- |
| | | | |
| Alaskan Class Break | Alaskan Class Room | Network with the Pros | Unique Discussions |
Unique Team Building Events and Contests
You can expect to have fun.  We're not all about the training.  If we were, then you'd find us confined into rented meeting spaces by airports or in strip malls.  No, you can expect top-tier training and a lifetime of memories.  Our SQL Cruises include daily team building and networking events such as the Iditarod (thing a mash-up of The Amazing Race and Minute to Win It, the Red Gate Search the Ship photo scavenger hunt contest, the SQL Sentry Hairiest Execution Plan Contest (a take on the venerable hairiest chest contest held on cruise ships) and the Quest Software SQL Cruise Auction in which we print our own money and allow Cruisers to blindly bid on everything from gift certificates to hardware and even bacon chocolate bars.
Miami 2010 SQL Sentry




Contest

Cruisers Search the
Ship for Red Gate

All Cruises Kick Off




With SQL Cruise BBQ

IPad Winner Crys




Manson. Thanks Idera!
Want a Netbook?




Thanks Sponsors!

Anyone Seen the




SQL Sentry Lava Lamp?




Searching the Ship for




Quest Software

booty


Training… But with




Hot Tubs
Amazing Scenery
We also promise scenery.  I'm quite sure the ABC Corporate Conference Center and Warehouse may have great wifi access and comfortable office chairs for your training needs, but you're not going to see whales breaching, glaciers calving, and waterspouts WHILE IN CLASS.  That doesn't even begin to cover the scenery outside of class time.
Waterfall at Mendenhal




Glacier




Spectacular Sunsets




Wildlife IN the Wild




Experienced with Your




Peers



Relaxation, with or without the Family
Finally we promise adventure and relaxation.  We all know you work hard and put in the long hours that are part of a career in Information Technology.  Your Managers understand too and so does your family.  That is why we value once-in-a-lifetime exposure to events and opportunities as a part of SQL Cruise or simply the downtime to forget work and relax with your family, friends, peers, or alone.
SQL Cruise 2010 BBQ




Downtime with the




Family… Priceless




Kid Friendly (Sometimes)




Definitely Spouse




Friendly



In the end you return from a SQL Cruise rejuvenated and brimming with ideas to apply in your personal and professional lives and that is what to expect from a SQL Cruise; it is what those that have gone before you have gained from their experiences.