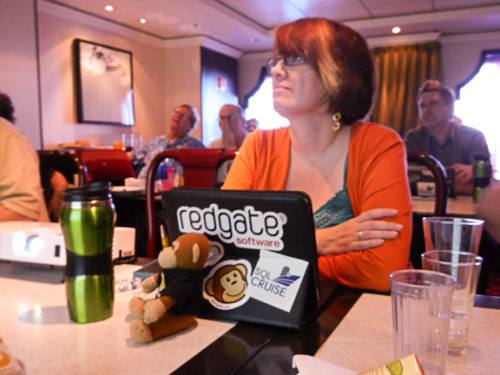 Join Us in 2017
Since 2010, SQL Cruise has provided deep-dive technical and professional development training across SQL Server, PowerShell, Analysis Services, Microsoft Azure, virtualization, and storage solutions . In 2017 we will add Data Science and R topics to this spectrum of training.
SQL Cruise is not the largest technical training event series – and we aim to keep it that way. By offering small group training during a week at sea and integrating Technical Leads who are thought leaders in their fields into all aspects of your week we offer unprecedented access to those that set course and policy for the technologies upon which we train.
Our former students and trainers build connections for a lifetime. Do you want to be someone trained by the best and integrated into their professional network? Do you want all of this and a week of memories with peers, family, and friends in exotic locations and a price that is better than land-based training? Join us.  
SQL Cruise 2017 – Register Now
Western Caribbean
Depart & Return from Miami, FL
January 29 – February 5 2017
Alaska and Canada
Depart & Return from Seattle, WA
August 12 – 19 2017
2017 SQL Cruise Technical Leads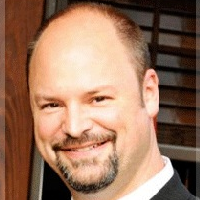 Kevin Kline
Caribbean
Data management expert, author, speaker, and business leader
Microsoft Data Platform MVP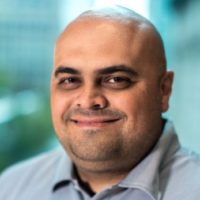 Argenis Fernandez
Alaskan
Field Solutions Architect, Pure Storage
Microsoft Data Platform MVP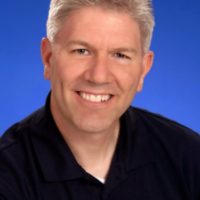 Ben Miller
Caribbean
SQL Server Architect at CR&T
Microsoft Data Platform MVP
Microsoft Certified Master (MCM)
SQL Cruise Costs
Training Fee and Class Materials: $1,395*
*Training and event materials only – cruise registration is handled via direct booking with Norwegian Cruise Lines though our dedicated Cruise Consultant per the easy-to-follow instructions on our registration page.)
Your stateroom will typically range in cost of $100-200 per day and that includes meals. This is almost 40%-60% cheaper than your typical room and board costs for land-based training events depending upon location.
Ask us about our group rates for groups of 6 or more!
Family & Friends Welcome
Not only are your family and friends welcome – they're encouraged to join you! Unlike most conferences and private training events we incorporate friends & family of students into group events and scheduled events just for our "plus-ones" of all genders and ages.
When we are in port the day is yours to spend with friends, family, fellow students, technical leaders, and new friends from the ship. We also have evening events for the group as well as contests and giveaways for everyone!
Ready to Register?
Ready to register for a SQL Cruise?
Full details on how to do so – including contact information for our NCL Cruise Consultant are available on our registration page.
The full amount of your cruise isn't even due in full until we get closer to the date of sailing so don't worry about paying for your cruise so far in advance. We only require payment for training ($1,395) up front along with your deposit on the stateroom you arrange with NCL separately.
Caribbean 2017 General Schedule and Classroom Sessions
11:00am  – 1:00pm
Embarkation
1:00pm  – 3:00pm
Welcome and Orientation
Tim Ford

Conference Room
We will be meeting in our designated conference room to go over schedule for the week in detail as well as orientation of the ship and introductions of staff and attendees. All students and their guests are requested to attend the first 30 minutes of this session.
5:30pm – 6:30pm
Welcome Mixer
Skyline Bar
Everyone is invited for complimentary drinks and appetizers for an hour of meeting new friends and re-acquainting with former cruise friends.
6:30pm – 7:30pm
Search the Ship Contest
Skyline Bar
Everyone is invited for complimentary drinks and appetizers for an hour of meeting new friends and re-acquainting with former cruise friends.
Unlike Any Technical Conference You've Experienced
Most technical conferences are the same:
A classroom or hotel conference room with uncomfortable chairs and no space between you and your fellow student.
Speakers reading from Powerpoint presentations one bullet point at a time for hours on end.
Fighting for time at the end of the presentation to get your questions answered from the speaker before the next one takes the stage… while everyone else in the room tries to do the same.
…That's not SQL Cruise.
We've been attending and presenting at technical conferences for over 15 years and we know there needs to be a better way to learn. Taking into consideration that you learn more from one-on-one time with peers and technical leaders than you do sitting in classrooms, distracted by Internet surfing and work back at the office.
We also have over 20 years in human resources and corporate recruiting experience. We understand what corporations are looking for in talent and what it takes to succeed at a professional level. We engineer the week's events understanding that it's just as important to communicate your skills and interact effectively with your peers and customers as it is providing technical skills they expect from you.
Nothing quite appropriate existed to satisfy this kind of training… so we created it ourselves: SQL Cruise.
SQL Cruise: Where class time includes discussions that reflect your issues back on land.
SQL Cruise: Where you're not distracted by the Internet and the office. (Sure there is Internet access, but it's cost prohibitive so you're less likely to surf instead of participate.)
SQL Cruise: Where group discussions and one-on-one time with the Technical Leads comes first – not in frantic bursts if you're lucky. You spend the week with those you're there to learn from. At the end of the week you have solid contacts you can rely upon for the rest of your career.
Does that sound like any other technical conference you've been to before?
---
DON'T JUST TAKE OUR WORD FOR IT
The CTO's Perspective of His SQL Cruise Experience
SQL Cruise – A Manager's Perspective
Impression from First Time Attendee Patrick Keisler
Everyday SQL: My Experience Aboard SQL Cruise 2014
SQL Cruise from the Corporate Sponsor and Technical Lead Perspective
What's It Like on a SQL Cruise
---
11-out-of-10!
"I can honestly say, you will NOT have experienced anything like this in you SQL career so far.  "Learning, Fun & Networking" do not even come remotely close to describing the experience you will have – it is simply THE BEST SQL training experience I have had … 11-out-of-10!" – Neil Hambly

The Real Deal
"SQL Cruise is the real deal. I was hesitant at first about the value, but now I would recommend it to anyone. In no other training can you steer the group topics to places you want to know more about–and then follow up the next day. I hope to go again." – Carlos Chacon

I Gained a Mentor
"I've worked for the same company for a very long time. I'm proud of that and the reputation I've built in the company, but I have also been under-paid the entire time. SQLCruise helped me better evaluate the other benefits I get from my job that are not monetary, how they fit into my personal life, and the entire benefits package. I also gained a mentor from the cruise that has really helped me hone my speaking skills as I try to give back to the SQL community. You can't put a price on these things, and there is no other training that provides these opportunities and opens these types of doors." – Ryan Adams
A Unique Setting; A Fun Way to Learn
"SQL Cruise provides you with some of the best SQL Server training possible from some of the most knowledgeable SQL Server practitioners available. But more than that, SQLCruise is a fun way to learn! The great after-hours gatherings and activities make it easy to make new friends. And the unique setting will provide you with one of the most memorable experiences of your IT career." – Kevin Kline

More Useful than the Last Few Conferences Combined
"I really did gather more useful bits this week than in the last 2-3 conferences combined.   I've been fighting with several very specific issues and I think someone hit every one of the problems."
Thank You!
I wanted to thank you for organizing the best conference I've ever been to.  My current client may go a bit crazy having to deal with all of the meetings I've scheduled to discussing improving their current processes (but it will definitely be worth it in the end).
Disconnecting from the Internet Lets Us Connect
"Being able to disconnect completely allows us to sit down over a drink or in Office Hours and focus on our issues in the office without the distraction of the Internet.  We hardly get an opportunity to talk to each other at work otherwise."
It's Not Just About SQL Server
"I'm not that deep into SQL but as the CTO, SQL Cruise has been excellent for setting direction and pointing out what we as a company need to focus on in the coming year."
$50,000 Saved During One Dinner
"Our company saved $50,000 between licensing, consulting and setting our direction last night over dinner.  This paid for me to bring three of us on SQL Cruise and quite more.  We'll definitely be back next year!"
Register for SQL Cruise
Ready to register for a SQL Cruise? Full details on how to do so are available on our registration page.
Still Have Questions?
Do you still have a few questions or need to sell the boss on the concept of SQL Cruise? If so contact us and we will either answer your question or put you in contact with a former cruiser that is willing to advocate for SQL Cruise. (We don't have a shortage of Cruisers willing to do that.)