We are happy to announce that Dell Software is sponsoring SQL Cruise 2014 and that they will be sending community leader, presenter and blogger Richard Douglas as a Technical Lead.  Dell Software joins us as our top sponsor for the 2014 event, what we call our Garden Villa Sponsor.  That means you'll see plenty from Dell Software on our event in January 2014 and that we'll be able to do some really great things for our Cruisers at this event; blowing away anything we've done in the past seven events (and we're known for being generous to our Cruisers!)
They're also sponsoring the first night's festivities and will be providing Fabulous Prizes for winners of their Dell Software/SQL Cruise Cntl+F The Ship Contest.  Along with Dell Software we'll be sending our Cruisers AND their guests from one end of the NCL Epic to the other searching out photo opportunities to fulfill the list of queries they've been given.  We can't wait to share these photos with you when we return to port in February, they're always a blast to see!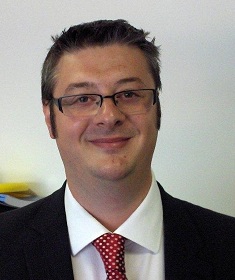 Dell Software is sending a strong leader in the SQL Community from EMEA (Europe, Middle East, and Africa): Richard Douglas.  I've had the pleasure of meeting Richard on a few occasions at the Professional Association for SQL Server (PASS) Summit and he's not only smart and funny, but knowledgeable and passionate about SQL Server.  He'll be a great addition to our SQL Cruise Technical Leads!  I'm also a sucker for "tips & tricks" presentations so I'm really looking forward to Richard's presentation on SQL Cruise 2014:

Restore Strategies:  Leveling-Up Your Backup Strategy
Do you already have a backup strategy?  If so you're doing it wrong.  In this session Richard will be advocating the mind shift from backup strategies to restore strategies and "backing it up" with examples of the devastating affect that having a backup strategy can have when you don't put restoring your data first.  Richard will also be examining the internals of SQL Server's file structures to further enforce how SQL Server handles transactional consistency which is imperative to any relational database platform.  Things become much simpler when you consider the purpose of a backup and the affects of the different recovery models and backup options that are available have on your customers and effectively your livelihood. 
Armed with this knowledge you will be able to reduce the risks of data loss to your company and performance tune your own backup and restore scripts through a mixture of rarely used parameters and trace flags.
Please join us in welcoming Dell Software and Richard Douglas to the SQL Cruise in 2014!
To learn more about Richard Douglas and Dell Software please visit our 2014 Technical Leads page and 2014 Sponsors pages.
---
Though SQL Cruise is completely sold-out you can still join us as a sponsor.  Details can be found on our current sponsorship plan page.
---