SQL CRUISE LEARN. NETWORK. RELAX. GROW… JUST ADD WATER.
On February 20, 2015 at Noon (GMT -5:00) we will open registration for our 9th and 10th SQL Cruise events taking place in 2015.  These events will take us to new ships and new locations – making SQL Cruise an unquestionably global event hosting SQL Server and Professional Development training in the Caribbean Sea aboard the brand new NCL Getaway and the Mediterranean Sea aboard our old familiar training ship, the NCL Epic.
As a lead-in to the opening of registration on our 6th year of SQL Cruise our own Tim Ford will be taking part in a webcast for our 2014 Top Level Sponsor: Dell Software along with one of our Technical Leads for our 2014 Caribbean SQL Cruise, Richard Douglas.  Registration for that event is available here.  After the event, registration opens for the two events we have scheduled for 2015.
We are still in the process of adding Technical Leads to our events for 2015 and their session topics will be listed once we finalize the roster.  We will be focusing on SQL Server 2014, Performance Tuning/Monitoring, Professional Development, Virtualization and a broad range of both Accidental and Experienced DBA topics.  The current roster of Technical Leads, event dates and locations as well as a few words from our previous Cruisers are all available on SQLCruise.com.
OUR CONFIRMED SPONSORS FOR SQL CRUISE 2015 EVENTS
We are pleased to welcome back Red Gate as our first sponsor for SQL Cruise 2015. They've been with us since our first SQL Cruise in 2010 and will be sending Grant Fritchey back on both the Caribbean and Mediterranean events we've scheduled in 2015. Covering topics on performance tuning, query plans, deployment, Azure and of course SQL Server 2014! Welcome Back Red Gate and Grant Fritchey!
SQL Cruise Caribbean 2015
FEBBRUARY 7, 2015 - FEBRUARY 14, 2015
| Day | Port | Arrive | Depart |
| --- | --- | --- | --- |
| Sat | Miami - Port | --- | 4:00pm |
| Sun | SQL Cruise Classroom at Sea | --- | --- |
| Mon | SQL Cruise Classroom at Sea | --- | --- |
| Tue | Philipsburg, Sint Maarten | 8:00am | 6:00pm |
| Wed | St. Thomas, US Virgin Islands | 8:00am | 4:00pm |
| Thu | SQL Cruise Classroom at Sea | --- | --- |
| Fri | SQL Cruise Classroom at Sea / Nassau, Bahamas | 12:00pm | 7:00pm |
| Sat | Miami - Port | 8:00am | --- |
SQL Cruise Mediterranean 2015
JUNE 14, 2015 - JUNE 21, 2015
| Day | Port | Arrive | Depart |
| --- | --- | --- | --- |
| Sun | Barcelona, Spain - SQL Cruise Classroom at Sea | 12:00pm | 6:00pm |
| Mon | SQL Cruise Classroom at Sea | --- | --- |
| Tue | Naples, Italy | 7:00am | 7:00pm |
| Wed | Rome (Civitavecchia), Italy | 6:00am | 7:00pm |
| Thu | Florence/Pisa (Livorno), Italy | 7:00am | 7:00pm |
| Fri | Cannes, France | 8:00am | 6:00pm |
| Sat | SQL Cruise Classroom at Sea / Palma, Majorca, Spain | 1:00pm | 8:00pm |
| Sun | Barcelona, Spain - Port | 5:00am | --- |
Our Announced 2015 SQL Cruise Technical Leads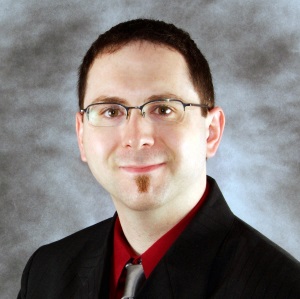 DAVID KLEE
VMWARE AND SQL EXPERT
[SPEAKER PROFILE]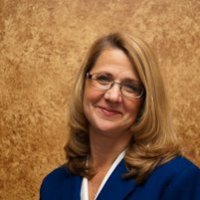 AMY FORD
PROFESSIONAL DEVELOPMENT LEAD
[SPEAKER PROFILE]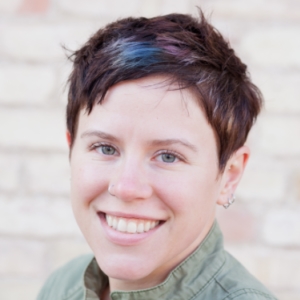 JES BORLAND
SQL CONSULTANT
[SPEAKER PROFILE]
UNLIKE ANY TECHNICAL CONFERENCE YOU'VE EXPERIENCED
Most technical conferences are the same:
A classroom or hotel conference room with uncomfortable chairs and no space between you and your fellow student.
Speakers reading from Powerpoint presentations one bullet point at a time for hours on end.
Fighting for time at the end of the presentation to get your questions answered from the speaker before the next one takes the stage... while everyone else in the room tries to do the same.
...That's not SQL Cruise.
We've been attending and presenting at technical conferences for over 15 years and we know there needs to be a better way to learn.  Taking into consideration that you learn more from one-on-one time with peers and technical leaders than you do sitting in classrooms, distracted by Internet surfing and work back at the office.
We also have over 20 years in human resources and corporate recruiting experience.  We understand what corporations are looking for in talent and what it takes to succeed at a professional level.  We engineer the week's events understanding that it's just as important to communicate your skills and interact effectively with your peers and customers as it is providing technical skills they expect from you.
Nothing quite appropriate existed to satisfy this kind of training... so we created it ourselves: SQL Cruise.
SQL Cruise: Where class time includes discussions that reflect your issues back on land.
SQL Cruise: Where you're not distracted by the Internet and the office.  (Sure there is Internet access, but it's cost prohibitive so you're less likely to surf instead of participate.)
SQL Cruise: Where group discussions and one-on-one time with the Technical Leads comes first - not in frantic bursts if you're lucky.  You spend the week with those you're there to learn from.  At the end of the week you have solid contacts you can rely upon for the rest of your career.
Does that sound like any other technical conference you've been to before?
SQL CRUISE IS EXTREMELY AFFORDABLE
---
Caribbean and Alaskan SQL Cruise Event Registration Costs: $1,395*
Mediterranean and Northern European SQL Cruise Registration Costs: $1,595*
*Training and event materials only - cruise registration is handled via direct booking with Norwegian Cruise Lines though our dedicated Cruise Consultant per the easy-to-follow instructions on our registration page.)
Your stateroom will typically range in cost of $100-200 per day and that includes meals. This is almost 40%-60% cheaper than your typical room and board costs for land-based training events depending upon location.
---
I wanted to thank you for organizing the best conference I've ever been to.  My current client may go a bit crazy having to deal with all of the meetings I've scheduled to discussing improving their current processes (but it will definitely be worth it in the end).
"SQL Cruise is the real deal. I was hesitant at first about the value, but now I would recommend it to anyone. In no other training can you steer the group topics to places you want to know more about–and then follow up the next day. I hope to go again." – Carlos Chacon

"Our company saved $50,000 between licensing, consulting and setting our direction last night over dinner.  This paid for me to bring three of us on SQL Cruise and quite more.  We'll definitely be back next year!"
"I'm not that deep into SQL but as the CTO, SQL Cruise has been excellent for setting direction and pointing out what we as a company need to focus on in the coming year."
"SQL Cruise provides you with some of the best SQL Server training possible from some of the most knowledgeable SQL Server practitioners available. But more than that, SQLCruise is a fun way to learn! The great after-hours gatherings and activities make it easy to make new friends. And the unique setting will provide you with one of the most memorable experiences of your IT career." – Kevin Kline

"I can honestly say, you will NOT have experienced anything like this in you SQL career so far.  "Learning, Fun & Networking" do not even come remotely close to describing the experience you will have – it is simply THE BEST SQL training experience I have had … 11-out-of-10!" – Neil Hambly

WE WOULD LIKE TO THANK OUR SQL CRUISE 2014 CORPORATE SPONSORS
We could not produce SQL Cruise without the continued support from our valued corporate partners.