---
Join us for our only 2016 event January 30, 2016 – February 6, 2016
in the Caribbean on board the brand new NCL Escape!
Details can be found on our EVENTS page.
---
Thank you to our 2016 Sponsors.  We could not do it without your support!
Gold Sponsors of SQL Cruise 2016






SQL CRUISE LEARN. NETWORK. RELAX. GROW… JUST ADD WATER.
UNLIKE ANY TECHNICAL CONFERENCE YOU'VE EXPERIENCED
Most technical conferences are the same:
A classroom or hotel conference room with uncomfortable chairs and no space between you and your fellow student.
Speakers reading from Powerpoint presentations one bullet point at a time for hours on end.
Fighting for time at the end of the presentation to get your questions answered from the speaker before the next one takes the stage… while everyone else in the room tries to do the same.
…That's not SQL Cruise.
We've been attending and presenting at technical conferences for over 15 years and we know there needs to be a better way to learn.  Taking into consideration that you learn more from one-on-one time with peers and technical leaders than you do sitting in classrooms, distracted by Internet surfing and work back at the office.
We also have over 20 years in human resources and corporate recruiting experience.  We understand what corporations are looking for in talent and what it takes to succeed at a professional level.  We engineer the week's events understanding that it's just as important to communicate your skills and interact effectively with your peers and customers as it is providing technical skills they expect from you.
Nothing quite appropriate existed to satisfy this kind of training… so we created it ourselves: SQL Cruise.
SQL Cruise: Where class time includes discussions that reflect your issues back on land.
SQL Cruise: Where you're not distracted by the Internet and the office.  (Sure there is Internet access, but it's cost prohibitive so you're less likely to surf instead of participate.)
SQL Cruise: Where group discussions and one-on-one time with the Technical Leads comes first – not in frantic bursts if you're lucky.  You spend the week with those you're there to learn from.  At the end of the week you have solid contacts you can rely upon for the rest of your career.
Does that sound like any other technical conference you've been to before?
---
SQL CRUISE IS EXTREMELY AFFORDABLE
---
Caribbean and Alaskan SQL Cruise Event Registration Costs: $1,395*
Mediterranean and Northern European SQL Cruise Registration Costs: $1,595*
*Training and event materials only – cruise registration is handled via direct booking with Norwegian Cruise Lines though our dedicated Cruise Consultant per the easy-to-follow instructions on our registration page.)
Your stateroom will typically range in cost of $100-200 per day and that includes meals. This is almost 40%-60% cheaper than your typical room and board costs for land-based training events depending upon location.
---
---
Full details on itineraries, trainers, sessions and full week schedules are available on our EVENTS Page.
---
---
DON'T JUST TAKE OUR WORD FOR IT
The CTO's Perspective of His SQL Cruise Experience
SQL Cruise – A Manager's Perspective
Impression from First Time Attendee Patrick Keisler
Everyday SQL: My Experience Aboard SQL Cruise 2014
SQL Cruise from the Corporate Sponsor and Technical Lead Perspective
What's It Like on a SQL Cruise
---
11-out-of-10!
"I can honestly say, you will NOT have experienced anything like this in you SQL career so far.  "Learning, Fun & Networking" do not even come remotely close to describing the experience you will have – it is simply THE BEST SQL training experience I have had … 11-out-of-10!" – Neil Hambly

The Real Deal
"SQL Cruise is the real deal. I was hesitant at first about the value, but now I would recommend it to anyone. In no other training can you steer the group topics to places you want to know more about–and then follow up the next day. I hope to go again." – Carlos Chacon

I Gained a Mentor
"I've worked for the same company for a very long time. I'm proud of that and the reputation I've built in the company, but I have also been under-paid the entire time. SQLCruise helped me better evaluate the other benefits I get from my job that are not monetary, how they fit into my personal life, and the entire benefits package. I also gained a mentor from the cruise that has really helped me hone my speaking skills as I try to give back to the SQL community. You can't put a price on these things, and there is no other training that provides these opportunities and opens these types of doors." – Ryan Adams
A Unique Setting; A Fun Way to Learn
"SQL Cruise provides you with some of the best SQL Server training possible from some of the most knowledgeable SQL Server practitioners available. But more than that, SQLCruise is a fun way to learn! The great after-hours gatherings and activities make it easy to make new friends. And the unique setting will provide you with one of the most memorable experiences of your IT career." – Kevin Kline

More Useful than the Last Few Conferences Combined
"I really did gather more useful bits this week than in the last 2-3 conferences combined.   I've been fighting with several very specific issues and I think someone hit every one of the problems."
Thank You!
I wanted to thank you for organizing the best conference I've ever been to.  My current client may go a bit crazy having to deal with all of the meetings I've scheduled to discussing improving their current processes (but it will definitely be worth it in the end).
Disconnecting from the Internet Lets Us Connect
"Being able to disconnect completely allows us to sit down over a drink or in Office Hours and focus on our issues in the office without the distraction of the Internet.  We hardly get an opportunity to talk to each other at work otherwise."
It's Not Just About SQL Server
"I'm not that deep into SQL but as the CTO, SQL Cruise has been excellent for setting direction and pointing out what we as a company need to focus on in the coming year."
$50,000 Saved During One Dinner
"Our company saved $50,000 between licensing, consulting and setting our direction last night over dinner.  This paid for me to bring three of us on SQL Cruise and quite more.  We'll definitely be back next year!"
SQL Cruise is Proud to Announce Our Platinum Tier Sponsor for SQL Cruise 2015 Caribbean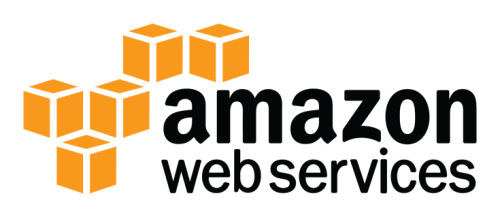 Platinum Sponsor for SQL Cruise 2015 Caribbean
Launched in 2006, Amazon Web Services (AWS) began exposing key infrastructure services to businesses in the form of web services -- now widely known as cloud computing. The ultimate benefit of cloud computing, and AWS, is the ability to leverage a new business model and turn capital infrastructure expenses into variable costs. Businesses no longer need to plan and procure servers and other IT resources weeks or months in advance. Using AWS, businesses can take advantage of Amazon's expertise and economies of scale to access resources when their business needs them, delivering results faster and at a lower cost.
Today, Amazon Web Services provides a highly reliable, scalable, low-cost infrastructure platform in the cloud that powers hundreds of thousands of businesses in 190 countries around the world. With data center locations in the U.S., Europe, Singapore, and Japan, customers across all industries are taking advantage of our low cost, elastic, open and flexible, secure platform.
Website: aws.amazon.com
Twitter: AWSCloud
Facebook: Amazon Web Services
Google+: Amazon Web Services
LinkedIn: Amazon Web Services Company Page
SQL Cruise Welcomes Our Gold Tier Sponsors for SQL Cruise 2015 Caribbean and Mediterranean
SQL Sentry Returns to Partner with Us for 6th Year.
SQL Sentry will be joining us for our 9th and 10th SQL Cruises in 2015. SQL Sentry has been with us since our first SQL Cruise in 2010 - matter of fact they were our very first sponsor! While this is excellent news in its own right, it is even better news for our Cruisers: it means we'll also have Kevin Kline and Aaron Betrand on the cruises as Technical Leads in 2015.
Welcome to Red Gate Software and Grant Fritchey!
We are pleased to welcome back Red Gate as our first sponsor for SQL Cruise 2015. They've been with us since our first SQL Cruise in 2010 and will be sending Grant Fritchey back on both the Caribbean and Mediterranean events we've scheduled in 2015. Covering topics on performance tuning, query plans, deployment, Azure and of course SQL Server 2014! Welcome Back Red Gate and Grant Fritchey!