SQL Cruise Sponsorship Plan
If you're interested in being a part of the successful and unique training experience that is SQL Cruise then consider partnering with us as a Sponsoring Entity.
We have many different sponsorship levels to suit your situation.
Please download and review our 2013/2014 Sponsorship Plan and contact us via email if you have any questions or to set up your partnership with SQL Cruise.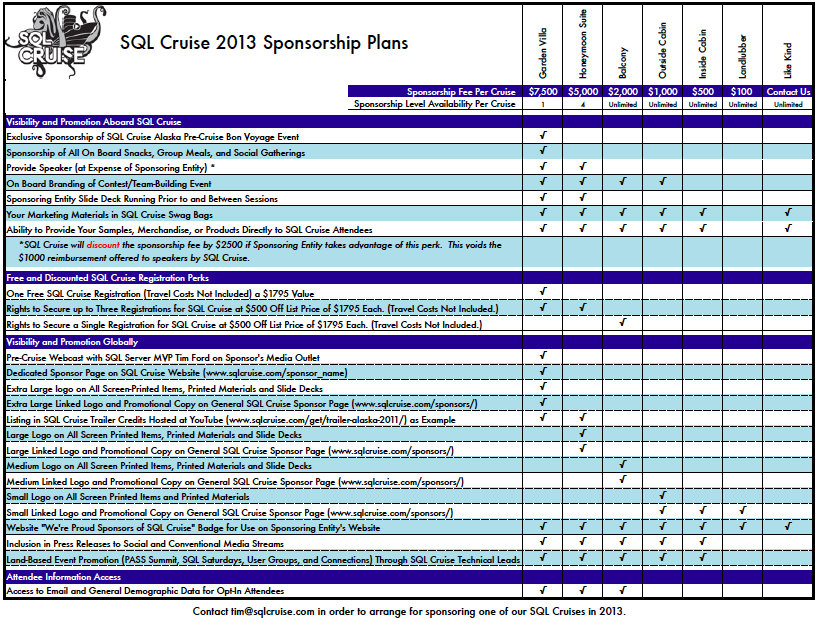 Download our Sponsorship Plan PDF