Attendees have asked us, "How can you put on so much training for such a low price?" SQLCruise is only possible because of our sponsors' support. These companies are showing they're committed to helping the community get the best training possible, and have a good time to boot! If you are interested in sponsoring SQL Cruise in 2013 please take the opportunity to view our Sponsorship Plan.
2013 Technical Lead Sponsor
SQL Sentry
SQL Sentry was our first sponsor when we first launched SQL Cruise in 2010. They took a chance on an unproven and unconventional twist on SQL Server training. They continue to support us now through our successes in technical SQL training and our growth into Business Intelligence, Professional Development, and Powershell subjects. SQL Sentry continues to provide established technical resources to SQL Cruise events in the personification of Aaron Bertrand and Allen White in the past and continue that direction in 2013 by sending their newest employee – former Professional Association for SQL Server President, Author, and Educator Kevin Kline on our Miami 2013 cruise. SQL Sentry also will be lending us their SQL Server Product Specialist, Aaron Bertrand, on the Alaskan 2013 SQL Cruise.
Not to be outdone (this is the company that produced a contest for our first SQL Cruise in 2010 that ultimately sent every contestant that entered on the inaugural SQL Cruise) SQL Sentry has stepped forward to subsidize all of our Technical Leads for 2013!
Please take a moment to visit our dedicated sponsor page for SQL Sentry to learn more about the products, services, and expertise they can offer and also get information on how to secure an extended trial of their great suite of tools for SQL Server and SQL Server Analysis Services. You'll also be able to get access to their free tool, Plan Explorer, available for download and immediate use.
SQL Sentry, Inc. delivers software products that optimize the performance of Microsoft® SQL Server® environments. SQL Sentry Performance Advisor® for Analysis Services provides unparalleled insight into Analysis Services performance, including bottlenecks related to memory, storage systems, aggregation usage, queries and processing. SQL Sentry Performance Advisor for SQL Server delivers an advanced performance dashboard with relevant Windows and SQL Server metrics in a single view along with detailed insight of heavy SQL, blocking, deadlocks, and disk bottlenecks. SQL Sentry Event Manager® is the ultimate scheduling, alerting and response system for managing SQL Server jobs and other events that impact performance. Download a Free Trial today!
Founding Sponsor

B-Side Consulting
B-Side Consulting is the alternative to those big SQL Server consulting firms.  We only engage one client at a time so when we are working on your project we can devote all our attention to you.  For us it is as much about solving your problems as it is about educating you so that you can be your best solution going forward.  Our training sessions, conducted as SQL Cruises, have had amazing success with growing the future Go-To individuals for SQL Server, Business Intelligence, and Powershell skills.
Specializing in performance tuning, migrations, architecture, and creating solutions to your data needs we are B-Side Consulting and we are beside you every step of the way. Interested in learning more about our services or engaging in a quote? Contact Tim Ford, Microsoft SQL Server MVP today.
Outside Cabin Sponsors

Idera
Idera provides powerful and easy-to-use software tools to simplify Microsoft SQL Server management. Our award-winning SQL Server tools address real-world challenges including backup and recovery, performance monitoring, security, compliance and administration. Download a free 14-day trial of any of our tools at www.idera.com.
Inside Cabin Sponsors

Red Gate Software
Red Gate Software has been a partnering sponsor with SQL Cruise since our first cruise in 2010.  They've been an advocate for technical training and technical communities for many years and continue to support SQL Cruise, local SQL Server User Groups, and the SQL Saturday initiative worldwide.  Red Gate is joining us again as an Inside Cabin level sponsor for our 2013 SQL Cruises – their sixth and seventh with us.  In addition to their support for community-led events such as SQL Saturday they also produce a series of successful events focusing on training and Red Gate products: SQL in the City.
Red Gate Software makes tools that pay their way. Tools such as SQL Compare, SQL Backup, SQL Data Generator, SQL Prompt and many others radically simplify the business of working with Microsoft SQL Server. That's why they're used in most Fortune 500 companies. At Red Gate we're mostly obsessed with getting the UI right, so that you don't have to figure out how to use the tool. It's just obvious. Also fun. That matters a lot. Download a free 14-day trial of all our tools at www.red-gate.com.

Confio Software
Confio Software develops database performance solution for DBAs, IT managers, and database developers, for both physical and virtual server environments. Confio's flagship product, Ignite, helps eliminate bottlenecks, speed problem resolution, and reduce the cost of operations for SQL Server, Oracle, DB2 and Sybase databases and VMware servers. Since the company's founding in 2002, Confio products are developed and supported from the Boulder, CO headquarters. For more information visit www.confio.com.
Like Kind Sponsors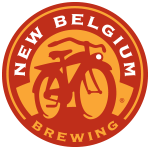 New Belgium Brewing
You have to love a company that states the following as their company purpose: Operate a Profitable Brewery which Makes our Love and Talent Manifest.
New Belgium, brewer of a wide variety of award-winning beers including Fat Tire Amber Ale, has a strong commitment towards sustainability in brewing. A 100% employee-owned company, New Belgium continues to provide quality products using sustainable methods while having fun along the way. We welcome the continued support of New Belgium, their local Seattle Ranger, and one of the nicest DBAs you'll ever meet.  Now if you'll excuse me, I think there is a Rampart with my name written on it out in the beer fridge! www.newbelgium.com.